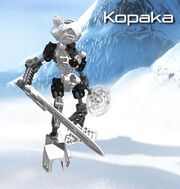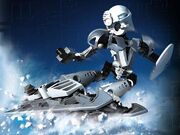 Kopaka is the quietest of the Toa mata. He was the first to find a kanohi, a Hau, and often desired to work alone.
As a phantoka, solek teamed with kopaka.
As a Toa Mata he wielded an Ice sword and a shield
"Interesting. The power is in me. the sword is but the focus."
Kopaka, The Coming of the Toa