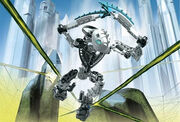 Storyline
Edit
Nuju worked as a scholar in metru-nui.
Toa metru
Edit
Nuju was the Toa metru of ice.
As a hordika, Nuju learned the language of flying rahi which later would be his main language, which was translated for him by Matoro.
Nuju is currently a turaga.
Nuju had Crystal spikes as a toa
Then he lost his mask power and gained 2 Hordika teeth
Now as a turaga he has an Ice pick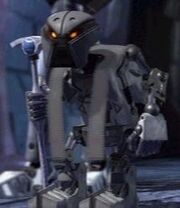 In 2004 Nuju was released as a toa and had 49 pieces
In 2005 Nuju was released as a hordika and had 48 pieces
In 2001 Nuju was released as a turaga and had 30 pieces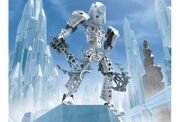 "No wonder we had to be chosen to be Toa. Nobody would ever volunteer for this job."
Nuju,Mystery of Metru Nui